Print this page
Parents, educators, advocates, and attorneys come to
Wrightslaw
for accurate, reliable information about special education law, education law, and advocacy for children with disabilities.
Begin your search in the
Advocacy Libraries
and
Law Libraries
. You will find thousands of articles, cases, and resources about
dozens of topics
New Blog Posts l Hot Topics in Special Ed Law & Advocacy l Special Education
Law & IDEA 2004 l Books, Training Downloads, DVDs, Websites
* New to Wrightslaw? * In this short video, Pete Wright gives you a tour of Wrightslaw and shows you how to find answers to questions.

* * New U.S. Supreme Court case, maybe? * * - On June 12, 2015, the Sixth Circuit in Fry v. Napoleon Comm Sch Dist held that their case had to be dismissed because they failed to exhaust their administrative remedies, i.e., pursue a spec ed due process hearing.

This is a "Service Dog" case. The parents were not seeking changes to the child's IEP at the time they filed suit and were only seeking damages under 504 and ADA. The parents subsequently appealed to the U.S. Supreme Court which, on January 19, 2016, asked the Solicitor General of the United States to file a brief about whether the Court should or should not hear the case.

Click here to read the decision issued by the Sixth Circuit.

Click here to read Pete's abridged version of the case.


Every Student Succeeds Act (ESSA) - Signed December 10, 2015 - 391 pdf pages, click here to download.
Newsletter
: Subscribe to the free, weekly
Special Ed Advocate
.
In this issue of the Special Ed Advocate, Does Your Child's IEP Have Appropriate Transition Goals?, we take a closer look at transition planning and transition services to ensure that our children are prepared for further education, employment and independent living. Learn what IDEA 2004 requires.
You are Invited to visit the Wrightslaw Way Blog. Help us create a unique online community. Recent posts and comments ...
Got Questions About ESL / ELLs? Check the Q and A Database
A New Look for the Blog
Fry v. Napoleon Community Schools
Hot Topics in Special Education Law & Advocacy
New! Guidance Publication on Educating Students with Dyslexia, Dyscalculia and Dysgraphia The USDOE issued guidance about the need to address the "unique educational needs of children with dyslexia, dysgraphia and dyscalculia" and the legal requirements for ensuring that these students receive a "high-quality education." Please make copies and share!

Cool Tool! IEP Pop-Up - IEP Pop-Up: Resolving Disputes teaches strategies to resolve disagreements, steps to take if you disagree, and options you have if unable to resolve your dispute.
Special Education / Education

Tansition, Transition Services, Transition Planning
My Child is Being Evaluated - What Tests Should I Request?
Termination Just Before Transition: Is This Best?
Listen and Watch Pete's video about the case AC v. Shelby County. In April 2013, the US Court of Appeals for the Sixth Circuit issued a decision about retaliation against a child with Type 1 diabetes. The case focused on false allegations of child abuse by the school principal.

Law: Individuals with Disabilities Education Act (IDEA 2004)
Model Forms for IEPs, Procedural Safeguards, Prior Written Notice
What You Need to Know About IDEA 2004

New Case - October 30, 2015 - 11th Circuit - In Phyllene W. v. Huntsville City (AL) Bd. of Ed. the U.S. Court of Appeals for the Eleventh Circuit reversed the decision of a Hearing Officer and a U. S. District Court and ruled in favor of the parent and child. The Court explained that:

"[T]he Board violated . . . IDEA by failing to evaluate M.W. when faced with evidence that she suffered from a suspected hearing impairment. As a result of its failure to obtain necessary medical information regarding M.W.'s hearing, the Board further failed to provide her with a FAPE. The lack of medical information rendered the accomplishment of the IDEA's goals impossible because no meaningful IEP was developed, and the IEPs put into place lacked necessary elements with respect to the services that M.W. should have been provided. In short, the Board's failure to evaluate M.W. with respect to her hearing loss deprived M.W. of the opportunity to benefit educationally from an appropriate IEP."

March, 2015 - In the jury trial in Ebonie S. v. Pueblo School District in federal court, the jury returned a 2.2 million dollar verdict.

The Complaint alleged that "Ebonie was routinely restrained in a 'secure wrap-around table' during the school day at Bessemer Academy" . . . [and] this restraint was "for the convenience of the Defendants. She was restrained because it was easier for the Defendants than providing District staff with appropriate training to address the challenging behaviors often exhibited in a special needs classroom." (Paragraph 36).

It was further alleged that this table was only used on children with disabilities so its use violated the US Constitution, Section 504 and the Americans with Disabilities Act. Links to the Complaint, Jury Instructions and Jury Verdict below. Pueblo appealed to the 10th Circuit. (Note: see other federal court complaints on our Law Library: Fed Court Complaints page.)

The Federal Court Complaint
The Jury Instructions
The $2.2M Jury Verdict

F. H. v. Memphis City Schools (6th Cir. 2014) - Parent filed suit against school after child was verbally, physically, and sexually abused by his aides at school. School entered into Settlement Agreement with the parent, then refused to honor the Agreement. Court found that Sec. 1983 claims do not require exhaustion under IDEA and that settlement agreement is enforceable in courts.
A.C. v. Shelby County (6th Cir. 2013) - Pro-child 504 retaliation decision in which a principal filed false child abuse allegations against child's parents. For a case of this nature to proceed, there must be a finding that the school district retaliated against the parents for asserting their rights under Section 504. The Sixth Circuit's 29 page opinion does an exceptional job of explaining the basis and criteria needed for a successful Section 504 suit to proceed against a school district. Original decision as issued by the Court is located here. The Wrightslaw reformatted version with highlights is located here.

Free Flyers, Resources, Pubs
IDEA 2004 Resources
Help for College Students with Disabilities Flyer
Need to find an attorney, advocate, tutor, therapist in your state? Visit the Yellow Pages for Kids with Disabilities

Law School Exam - Give it a try. Take the Final Exam that Pete and Pam administered to their students at the William & Mary School of Law. To see one of their students during oral argument in an LRE case, click here.

2016 Institute of Special Education Law & Advocacy (ISEA) July 31 - August 5, 2016. Application process to open in February 2016. Highlights from ISEA 2015.
View the Slideshow - ISEA 2015.

Books, Training Downloads, DVDs & Websites

For a year and a half, Pete and Pam Wright were Adjunct Professors of Law at the William and Mary School of Law where they taught a course about special education law and advocacy and assisted in creating the Law School's Special Education Law Clinic. They are co-founders and faculty at the William and Mary Law School Institute of Special Education Advocacy (ISEA).

They are co-authors of several books published by Harbor House Law Press.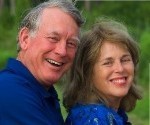 Wrightslaw: Special Education Law, 2nd Edition (ISBN: 978-1-892320-16-2, 456 pages) available in two formats, as a print publication and as a print and e-book combo.

Wrightslaw: From Emotions to Advocacy, 2nd Edition (978-1-892320-09-4, 338 pages)

Wrightslaw: No Child Left Behind with Suzanne Whitney (ISBN: 978-1-892320-12-4) Download Available Only.

Wrightslaw: All About IEPs (ISBN: 978-1-892320-20-9, 192 pages) by Pete Wright, Pam Wright, and Sue O'Connor.

Wrightslaw: All About Tests and Assessments (ISBN: 978-1-892320-23-0, 200 pages) by Pete Wright, Pam Wright, and Melissa Farrall.

Surviving Due Process: Stephen Jeffers v. School Board DVD Video - award-winning documentary, 2 hours.

Wrightslaw Multimedia Training Programs - Understanding Your Childs Test Scores (1.5 hrs) and Wrightslaw Special Education Law and Advocacy Training (6.5 hrs).

Pete and Pam built several websites to help parents of children with disabilities in their quest for quality special education programs.

Fetaweb.com, the companion website to Wrightslaw: From Emotions to Advocacy, has advocacy information and resources to supplement the FETA book.

IDEA 2004 at Wrightslaw provides current information about the Individuals with Disabilities Education Act of 2004 (IDEA 2004). Learn about new requirements for IEPs, IEP teams, IEP meetings, eligibility, evaluations, eligibility for specific learning disabilities, child find, reevaluations, parental consent, accommodations, alternate assessments, transition, and more.

No Child Left Behind at Wrightslaw offers accurate, up-to-date information about the No Child Left Behind Act - research-based instruction, proficiency testing, parent involvement, tutoring and supplemental educational services, highly qualified teachers, and public school choice.

At the Yellow Pages for Kids with Disabilities, you'll find listings for educational consultants, advocates, advisors, psychologists, diagnosticians, health care specialists, academic tutors, speech language therapists, and attorneys. You'll also find government programs, grassroots organizations, disability organizations, legal and advocacy resources, special education schools, and parent support groups.

Last revised: 02/09/16