Print this page
Parents, educators, advocates, and attorneys come to
Wrightslaw
for accurate, reliable information about special education law, education law, and advocacy for children with disabilities.
Begin your search in the
Advocacy Libraries
and
Law Libraries
. You will find thousands of articles, cases, and resources about
dozens of topics
:
IDEA 2004 l Special Education l Law l Advocacy
Books, DVDs, Websites
Newsletter: Subscribe to the free, weekly Special Ed Advocate.
This issue of the Special Ed Advocate explains what IDEA 2004 and NCLB say about paraprofessionals, qualifications of paraprofessionals, and strategies parents can use to make their case for a parapro. 1 to 1 Aides - Be Careful What You Wish For

New Product
in our
Online Store
. Pete has created a 55 minute MP4 video about writing due process request letters and state complaints. It is available for
immediate download.
The principles in the video relate to all letters.
Click here for the description about the new item.
New - U.S. Dept of Justice v. Day Care Center!
On
November 27, 2013
the USDOJ and Camelot Day Care Center in Edmond, OK entered into a Settlement Agreement. The child, with Down Syndrome and toileting issues, was denied participation in field trips. In addition to paying $3,000 to the parents, the child will have a full year, tuition free, at Camelot.
Click here to read the Settlement Agreement.
New Case - Charter School in Contempt, Must Pay $176,722!
-
Pursuant to the "stay-put / pendency" statute (20 USC 1415(f)), on
November 4, 2013
, the United States District Court of Arizona held the
"tuition-free, public charter" Flagstaff Arts and Leadership Academy
in contempt of Court and ordered them to pay $176,722.00 for the child's private placement by November 15, 2013 or face further sanctions.
(Click here for ruling of Contempt and Order to pay.)
While the child was enrolled in the charter school, the parents contested the IEP, removed the child to a private placement and requested a due process hearing. The Administrative Law Judge ruled in their favor,
(click here for decision).
The school appealed and the parent's attorney,
Hope Kirsch
filed a Counterclaim.
(Click here for Counterclaim)
. The Charter School asserted that they could not afford to pay. The Court noted that their problem is "an allocation of resources problem, not an absence of resources." We will keep you posted.
**************
On July 23, 2013, the U. S. Department of Education
issued a 64 page document
consisting of questions and answers relating to
Mediation, State Complaint Procedures, Due Process Hearing, Resolution Sessions and Expedited Due Process
. In addition to posting the complete document, Wrightslaw has broken it down into the specific components as smaller files.
Regulation Revised! Access to Medicaid benefits revised! On February 14, 2013 the US Dept of Education revised 34 CFR 300.154(d), the Medicare consent and notice regulations. We posted a YouTube video about the revised reg and possible Medicaid Fraud. Click here for the video.
New! IEP Pop-Up In the Pop-Up: Resolving IEP Disputes you will learn strategies to resolve disagreements, steps to take if you disagree with the school, and options you have if unable to resolve disputes.
You are Invited Visit the Wrightslaw Way Blog. Help us create a unique online community. Recent posts and comments ...
Running Out of TIme to Teach Your Child to Read
How Many Voiceless Kids Could a Camera Save From Harm?
Could the School Want to Limit My Contact with my Child?
Special Education / Education
Present Levels: The Foundation of the IEP
School Says, "No Advanced Classes for Kids with IEPs?

Special Education / Advocacy
Can a Child be Punished for Not Meeting IEP Goals?
Help! I Need Some Support at the IEP Meeting
Legal Issues & Decisions

Decisions from Courts of Appeals

New! Doug C. v. Hawaii (9th Cir. 2013) - On June 13, 2013, the U.S. Court of Appeals for the Ninth Circuit issued an important decision about parental participation at IEP meetings. Pete says that "All special education staff who conduct IEP meetings should be familiar with this landmark ruling about IEP meetings and parental participation." Click here to read Pete's comprehensive analysis about the case. The original decision as issued by the Court is located here. It is also the subject of a YouTube video by Pete.

R.E., M.E., et al v. NYC Dept of Education (2nd Cir. 2012) - 2nd Circuit adopts the "snap-shot" rule to judge the adequacy of an IEP written in Burlington/Carter reimbursement cases; held that retrospective testimony about additional services that the also district "would have provided," but which were not offered in the IEP, cannot be used to rehabilitate an IEP or prove its adequacy.

Anchorage School District v. MP (9th Cir. 2012) In awarding reimbursement to the parents, the Court noted that "we are sympathetic to the difficulties posed by the obviously strained relationship between the ASD and M.P.'s parents, but this circumstance does not excuse the ASD from compliance with the IDEA. To conclude otherwise would subvert the purposes of the IDEA and sanction a school district's unilateral decision to abandon its statutorily required responsibility to the detriment of its students."

Anthony Zeno v Pine Plains School District (2d Cir. 2012) - Court upholds $1M jury award against NY school district that was deliberately indifferent to severe racial harassment of a special education student for 3 1/2 years ..."that [may have] a profound, long-term impact on Anthony's life and his ability to earn a living ..."

Individuals with Disabilities Education Act (IDEA 2004)
Legal Requirements of IEPs
Model Forms for IEPs, Procedural Safeguards, Prior Written Notice
What You Need to Know About IDEA 2004

Law School Exam - Give it a try. Take the Final Exam that Pete and Pam administered to their students at the William & Mary School of Law. To see one of their students in oral argument in an LRE case, click here.
2014 Institute of Special Education Advocacy (ISEA) August 3 - 8, 2014. Registration opens 02/01/14 - closes 06/30/14. Meet the faculty and graduates from ISEA 2013; review the program agenda.
View the 2013 Slideshow. LIVE Blogging from ISEA 2013.

Free Flyers, Resources, Pubs
IDEA 2004 Resources
Help for College Students with Disabilities Flyer
Need to find an attorney, advocate, tutor, therapist in your state? Visit the Yellow Pages for Kids with Disabilities

Books, DVDs & Websites

For a year and a half, Pete and Pam Wright were Adjunct Professors of Law at the William and Mary School of Law where they taught a course about special education law and advocacy and assisted with creation of the Law School's Special Education Law Clinic.

They are co-authors of several books published by Harbor House Law Press.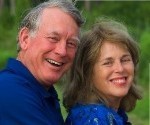 Wrightslaw: Special Education Law, 2nd Edition (ISBN: 978-1-892320-16-2, 456 pages) available in two formats, as a print publication and as a print and e-book combo.

Wrightslaw: From Emotions to Advocacy, 2nd Edition (978-1-892320-09-4, 338 pages)

Wrightslaw: No Child Left Behind with Suzanne Whitney (ISBN: 978-1-892320-12-4); includes the NCLB CD-ROM of resources and references.
Wrightslaw: All About IEPs (ISBN: 978-1-892320-20-9, 192 pages) by Pete Wright, Pam Wright, and Sue O'Connor.

Surviving Due Process: Stephen Jeffers v. School Board DVD Video - award-winning documentary, 2 hours.

Pete and Pam built several websites to help parents of children with disabilities in their quest for quality special education programs.

Fetaweb.com, the companion website to Wrightslaw: From Emotions to Advocacy, has advocacy information and resources to supplement the FETA book.

IDEA 2004 at Wrightslaw provides current information about the Individuals with Disabilities Education Act of 2004 (IDEA 2004). Learn about new requirements for IEPs, IEP teams, IEP meetings, eligibility, evaluations, eligibility for specific learning disabilities, child find, reevaluations, parental consent, accommodations, alternate assessments, transition, and more.

No Child Left Behind at Wrightslaw offers accurate, up-to-date information about the No Child Left Behind Act - research-based instruction, proficiency testing, parent involvement, tutoring and supplemental educational services, highly qualified teachers, and public school choice.

At the Yellow Pages for Kids with Disabilities, you'll find listings for educational consultants, advocates, advisors, psychologists, diagnosticians, health care specialists, academic tutors, speech language therapists, and attorneys. You'll also find government programs, grassroots organizations, disability organizations, legal and advocacy resources, special education schools, and parent support groups.

Last revised: 12//13